Laukrom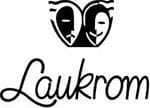 Laukrom is a line of professional fantasy and characterization make up that consists of a wide range of products for use in carnivals, shows, theatre, professional make up studios, adult and children's face and body painting.
The products are formulated with treated pigments and raw materials.
The main characteristic of the products are there strong fixation, in even the most difficult circumstances – heat, sweat and friction.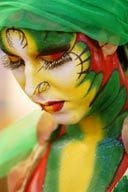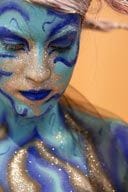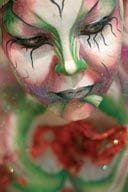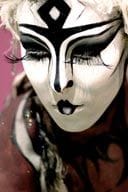 | | | | |
| --- | --- | --- | --- |
| Liquid Make Up 80ml | Aqua Make Up Refills | Aqua Make Up Pallet | Aqua Make Up 43g |
| Plateau Mask 15g | Cream Base Make Up 15ml | Creamy Make Up Refill | Creamy Make Up Pallet 12 Colours |
| Intense Colours Grease Stick 9g | Intense Colours Grease Stick 18g | Grease Stick 55g | Make Up Kit |
| Maskop Powder 45g | Maskop Powder 150g | Pencils | Shiny Pigment 3ml |
| Glitter Gel 15ml | Glitter Frost 8g | Body Glitter 65ml | Glitter Spray 75ml |
| Colour Spray 75ml | Make Up Fixer 200ml | Mastix 30ml | Dermogum 50ml |
| Dermogum 150g | Kit Terror | Gel Blood | Artificial Gel Blood 10ml |
| Artifical Blood 80ml | Fantasy Make Up Book | | |