Home > Aroma Derm Cellulite Treatment
Aroma Derm Cellulite Treatment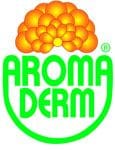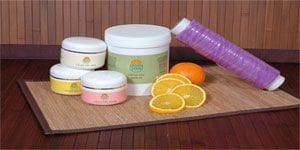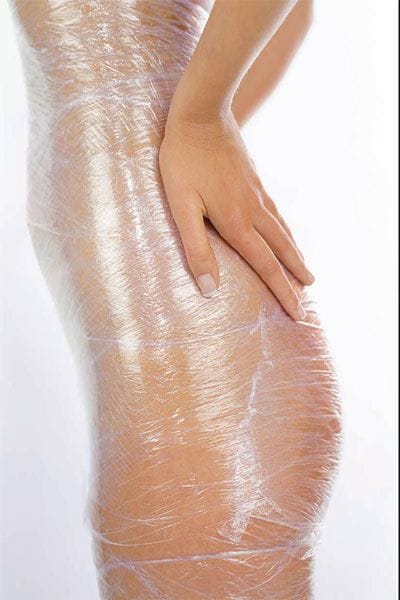 Cellulite is not a disease, but a cosmetic problem. The comforts of modern society creates new diseases, and problems which require new
modern solutions. An interesting fact is that because of the different structure of the fat cells generally only women suffer from cellulite, due to having a slighter connective tissue than men. Through the consumption of food the body stores fat, which when not used causes the skin to pull in and dimples appear. The lymph systems ability is reduced causing fluid retention in the connective tissue, reducing the amount of toxins expelled from the body. The result of all this is cellulite!
With this in mind Styx Cosmetics developed the Aroma Derm Cellulite Treatment range which represents high quality natural cosmetics of the highest standards. Essential oils from lots of different herbs are processed in the Aroma Derm treatments. Natural cosmetics are the new dimension in the world of salon treatments.
The Aroma Derm Cellulite Body Wrapping Treatment uses the warmth created by the body wrapping to increase the blood circulation creating a slight redness to appear on the skin. This allows the active agents to be absorbed in through the open pores. The effect is very intensive and pleasant. After only one treatment a noticeable improvement of the skin is achieved. Further treatments will enhance the overall appearance. Investment in expensive equipment is not necessary. To complete this unique body wrapping treatment you require a treatment bed, heat blanket and regular visits. Using this method your time and your client's time is minimised. As this is a gel treatment, there is also no need to shower as it is absorbed during the treatment, leaving the skin smooth and silky. Some skins may appear red at the end of the treatment; this is normal depending on each client, this flushed appearance will disappear soon after treatment. The client will leave your salon rested, relaxed with a new body awareness!
Treatment can be applied to:
Thighs
Hips and Bottom
Belly and Waist
Upper arms
| | | |
| --- | --- | --- |
| Cello Gel Soft | Cello Gel Medium | Cello Gel Strong |
| Cello Gel Wrap | After Treatment Cream with Aloe Vera | Creme de Contour |
| Creme Cellulite Hydrante | | |